Nissan EV & Hybrid Vehicles in Oklahoma City

Nissan Electric Vehicles and Hybrids at Bob Moore Nissan
Car buyers from Edmond to Norman know that when they want to view the best selection of Nissans, Bob Moore Nissan is the place to visit. So it only makes sense that they choose our dealership when they are interested in exploring all that Nissan has to offer in electric vehicles or EVs. These exceptional vehicles provide drivers with an alternative to costly fuel and the harmful emissions created by combustion engines. But that is just the beginning of all the benefits of going green with a hybrid or EV.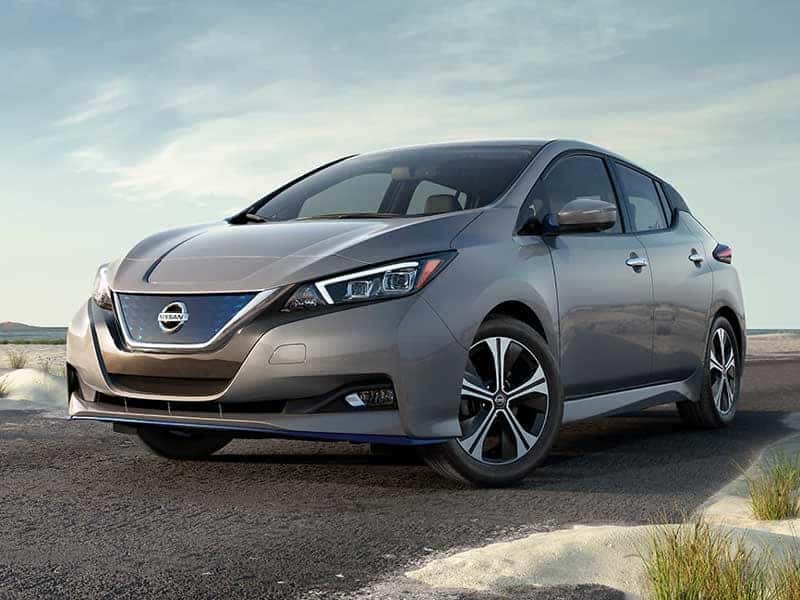 The Hybrid
A hybrid vehicle still uses a combustion engine, but it also has an onboard electric motor that provides added power to boost the combustion engine while helping reduce gasoline consumption. At high speed, the electric motor is especially important for its added power. In addition, the electric motor can store energy that is created when the car's brakes are applied. While these vehicles still consume fuel, it is a step in the right direction and a good first introduction for many drivers to build confidence in the concept of an EV.
The Plug-In Hybrid
The plug-in hybrid is the next logical step for many drivers. These vehicles have both an electric motor and a gasoline one. But the significant factor here is that drivers can choose which motor will power the car. So, you can drive on all-electric, all gas, or a combination of both. This feature is a solution for the range limitations of some electric vehicles.
Electric Vehicles
EVs are powered only by the electric motor and use absolutely no gasoline. The range of the EV is limited by the energy stored in the onboard battery packs. In recent years, the increased capacity of these batteries has opened many driver's eyes to going all-electric, as the range has increased substantially. The Nissan LEAF offers drivers five configurations and a maximum range of 226 miles and 214 horsepower. The Nissan Ariya is a new SUV being released in 2021. It provides a range of up to 300 miles and can be configured to seat seven.
Charging Your EV
The most common residential charging station is a Level 1 unit. These chargers are designed to recharge a vehicle overnight. The only installation requirement is a standard 110-volt outlet that is on a dedicated circuit. Level 2 charging stations can also be installed at your home but require 240-volt service, much like a clothes dryer. The reward for the added cost of the Level 2 charger and installation is significantly shorter charge times. The Level 2 full charge ranges from 3 to 8 hours depending on the vehicle, while a Level 1 would require 11 to 20 hours for an identical car to reach a full charge. EV and hybrid vehicles are a significant step in the right direction for drivers looking for ways to live more economically and eco-friendly.
Visit Bob Moore Nissan to learn more about the Nissan lineup of electric vehicles including the LEAF and the all-new Ariya.